About Camposol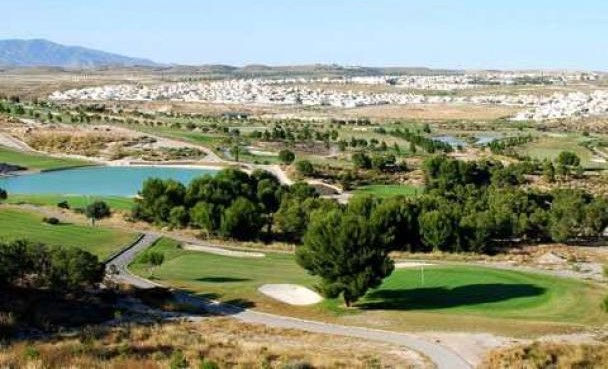 Camposol, when translated from Spanish means Countryside Sun. Located just 15 minutes from the beaches of Puerto de Mazarron and Bolnuevo. There is a new Marina at Puerto de Mazarron and the Paseo has recently been renovated. You will find an abundance of bars, shops and restaurants here. There are Blue Flag sandy beaches all along the coastline. Another local beach is Bolnuevo, again a 15 minute drive from Camposol which boasts its sand stone carvings due to natural erosion.
Camposol is an urbanisation and there are no community charges unlike other surrounding developments. Over 70% of the properties are lived in full time and has a real community spirit. There is everything here for residents and holiday makers, including an 18 hole golf course.
The development is split into 4 sectors, namely A, B, C and D. There are 2 Commercial Centre's (bars, shops, restaurants etc. on Sectors A and B) that provide everything required. The amenities include:- Bank, post office, petrol station, Gym, various bar/restaurants (Indian, Chinese, English, Italian, Bulgarian, Fish & Chip bar, café bars), hairdressers, electrical goods shop, kitchen designers, Consum (Spanish supermarket), Al´s supermarket (also does the lottery), household linens shop, opticians, garden centres, computer shop for repairs and upgrades, Vets, insurance companies, charity shops, hardware store, bodega (wine and cigarettes), builders office, travel agent, estate agents, Reeves Butchers (based in Torrevieja but home delivery available on Camposol), lawyers, currency exchange, Medical Centre (English speaking doctors), private medical doctors, pharmacy, chiropractor, dentist, car sales office. Thursday weekly morning market, internet providers (fibre optic is now available on the whole of Camposol). The 18 hole golf course golf course (Camposol Club de Golf) also has a large bar/restaurant and superb outside terrace overlooking the golf course. There are also Tennis Courts on sector A, which are pay and play. Sector A has the smaller commercial centre and hosts the Thursday market, whilst Sector B has a larger array of bars, shops and restaurants plus local amenities. Murcia International Airport is a 25-minute drive whilst Alicante is an hour and 10 minutes away.

The golf course with the club house terraces overlook the first tee, which is open to all. If you are not a golfer just enjoy the stunning golf course and panoramic mountain views while relaxing over a cool glass of wine on their large outside terrace. The golf course is challenging for all levels of players with water features and narrow fairways. The 18th tee is tantalizingly close to the luxury golf club house. See more details on Camposol Club de Golf .
Over the past few years, Camposol has become unrecognizable with all the changes that have been made. The residents and visitors cannot believe how this development has evolved into a community. There are direct transport links to local schools and surrounding areas from Sector A to the towns of Mazarron, Puerto de Mazarron and Murcia and a bus service to the new Murcia International Airport.
Camposol also offers a wide range of clubs and associations to appeal to all interests ranging from arts and crafts, walking, to children's activities, volunteer community gardening groups, to support groups and much, much more….. There are also local tradesmen offering their services:- gardening, pool cleaning and maintenance, builders/construction, electricians, plumbers, air conditioning installation, window cleaning etc.
Specifically for Camposol residents is an organisation called FAST who are a group of medically trained volunteers offering their help and support in case of a medical emergency. FAST are self funding and organise fund raising events to supply this invaluable service free of charge to it´s residents. All of the volunteer´s live on Camposol and their services are offered 24/7, 7 days per week.
Cycling and walking Routes. From Puerto de Mazarron through to Cartagena. These routes are called Vias Verde click this link to go directly to the web site so you can plan your routes.
Hot Springs – A walk or drive through the surrounding open land takes you to the thermal springs. An ancient volcanic flow provides a constant stream of water at 50 degrees, which flow into several splash pools and onward via several channels into the local Rambla. Immerse yourself in the health giving waters which are full of vitamins and minerals, leaving you feeling refreshed and rejuvenated.
---
NEXT/PREVIOUS:
A New life in Spain – what is it like to live here?